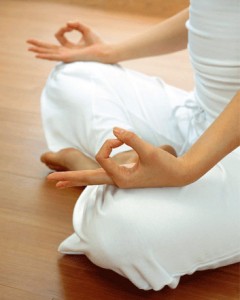 Meditation is a practice to get beyond the reflexive, thinking state of mind into a deeper state of awareness. It emphasizes on achieving a higher state of consciousness, creativity and true self. It is an art of arriving to a peaceful state of mind, body and soul. Meditation helps to break through any barrier that could stop us from finding true happiness and self- realization.
In Meditation retreat your day start with offering some prayers followed by Pranayama and Morning Meditation. After that you will be nourished with some fresh fruit juices from our Ayurvedic kitchen. Now is the time for yourself, can be used the way you want, may go for your Nature walks. Lunch will be served between 12:30 -2 pm. Time for your afternoon nap. evening Meditation will start from 4 pm till 6 pm. We open for group sharing after your evening Meditation. Light dinner will be served between 7:30 – 8:30. Time to rest and look forward for the next day.
RETREAT INCLUDES:
Daily Guided Meditations
Pranayama
Daily Active Meditations
Mantra Chanting Meditations
Various Activities ( Depending upon the need of the Group)
 Ayurvedic meals ( optional)
7 Nights  Accommodation on sharing bases
PRICE :       $ 900
ALL OUR LOVE AND SUPPORT ABOVE ALL.
Booking closes 30 days before the Retreat begins.
50% deposit required on booking.
For any info on Retreat please feel free to contact us at:info@spiritualretreats.in