This Retreat invites you to experience the healing energies of Reiki, to go on mental, emotional and physical detox, to restore balance, peace, healing and harmony and touch true meaning of peace, tranquility and relaxation.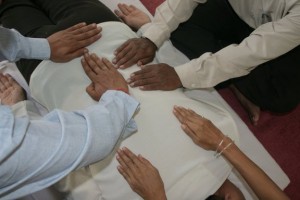 .Reiki is a great healing and life enhancing working both gently and powerfully on all levels.
This Retreat teaches you all the basic understanding of energy, self-healing and healing others. Along with this, you learn deeply about Chakras. We really cannot go through this journey of healing without knowing our own energy centers. You also learn about mind-body connection, which is another important aspect to be learnt for healing process, you will get to learn and practice some meditations to enhance healing practice and bring more clarity and peace.
Reiki is a great blessing and to have it in the life means enhancing and empowering the whole journey both gently and powerfully on all levels. It restores the balance at every level of our existence.
In this Retreat, you are not only going through the basic learning process of Reiki healing, but also going through your personal healing journey, which is the most important part of the whole concept. You are also learning healing techniques, so that you can continue this journey on your own for yourselves as well as help other along the way. All of this, we provide in the most safe place, understanding everybody's personal needs.
.Reiki welcomes all who are willing to experience it, no special skills are required to be in it. So all are welcome, Come and spend some time here in the peaceful energies of Himalayas to heal, to grow, to empower your being.
Price for this 7 days  Reiki Retreat is $ 1000. 
Deposit of $ 500 is required 30 days before the start of the Retreat to book in.
Retreat Includes:
·         Reiki 1 & 2 level attunement
·         Understanding of Chakras 
·         Daily meditation practice
·         Self-healing practice
·         Group healing practice
          Personal counselling for empowering your self healing
·         All Meals (optional)
·         6  Nights' Accommodation on twin shared basis.
·         Airport pick up
Plus lots of Healing and time for self retrospection
Dates can be picked by you.
For any info on Retreat please feel free to contact us at                                                                 info@spiritualretreats.in