24th Dec-30th Dec
DATES FOR 2022 – 2023
24th Mar -30th March, 26th April-2nd May, 24th June-30th June, 24th July-30th July, 24th August- 30th August, 24th Sep-30th Sep
This Retreat is dedicated to take you on your 7 fold journey through your chakras by activating your kundalini energy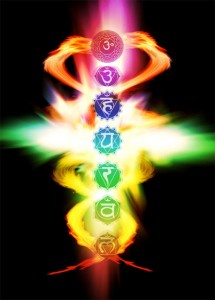 Chakras are our Energy Centers where mental body along with energy body vibrates with Universal Energy. It is through these Chakras Universal Energy flows in and unhealthy clogged energy flows out of the body. So it is important to have these energy centers open to have harmony and balance in our mind, body and soul. If for any reason, this process is disturbed, we encounter disharmony at almost every level of our being. In this retreat we are focusing on special techniques to unwind your kundalini energy which when activates, it opens chakras and help them to viberate at higher frequencies.
WHY SHOULD I JOIN THIS RETREAT? IF THIS QUESTIONS ARISES SO HERE'S THE CHECKLIST:
Have you ever felt like this in your life?
Fearful, Insecure or lack of confidence.

Stressed and emotionally clogged.

Unable to let go of your past traumas.

Low in physical energy.

Scared of being judged or being judgmental.

Stuck in too many thoughts or confused.
This list can go on and on…
This Retreat will empower you not only to understand the reasons behind all of this but also to actively work on harmonizing your chakras and bring healing at all levels.
A being free from all fears and insecurities

A confident you. 

A clear focused mind.

An awakened Heart, Mind and Soul.

A glowing, radiant and empowered self.

Uncluttered mind and thoughts.

Emotional balance and intelligence.

Good news is that this list can also go on and on…:-) Through balancing your chakras, experiencing your kundalini energies, you can truly transform your life.
What you will experience in this Retreat:
Detailed understanding of 7 Energy Centers

:

This will help you to get to know what Chakras are, there physical, emotional, mental, psychological and spiritual aspects. By knowing this you can start a journey towards your own healing process.

Kundalini & Chakra Activation Techniques:

 You will learn different techniques to activate and balance your chakras like working with associated

colors, meditations, breathing, sounds like mantras, mudras and some asanas
Also:
Personal tools and guidance to go deeper in your personal journey.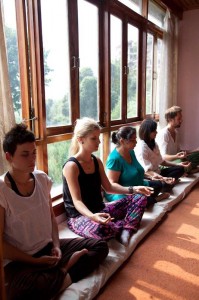 Personal time for self-retrospection.
Time to explore hidden aspects of yourself.
Daily meditation practice.
Group healing practice
Breath work
Time  to explore  and being one with the Himalayas
Along with all this you will take home with yourself more tools for your process and lots of unforgettable experiences
A day of Retreat may look like this:
9–10 am Morning rituals, Yogic breathing and meditation
10:15-11:00 am Drinks break
11-1 pm  Understanding philosophy of Kundalini energy and Chakras
1-2 pm Lunch break
2- 4:30 pm  Free time to explore magic of nature that's all around you
4:30-6 Kundalini & Chakra activation work
6-7-pm Free time to rest a bit before you enjoy your dinner
7:00 pm Dinner
Retreat Also Includes:
All vegetarian meals (optional)
6 nights accommodation on shared basis.
Airport pick up on request
7 days retreats cost: $ 900
Deposit of $ 400 is required 30 days before starting date of every Retreat
We are looking forward to welcome you and giving you a fulfilling experience. An experience where you can unwind physically, emotionally, mentally and grow spiritually.
Limited seats available, so please act quickly if you are willing to do some real meaningful work for yourself..
For any info on this Retreat, please feel free to contact us at: info@spiritualretreats.in